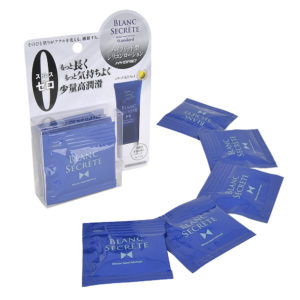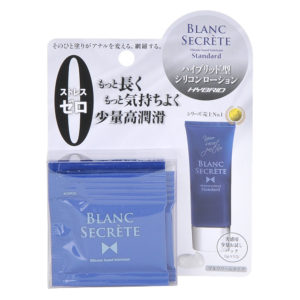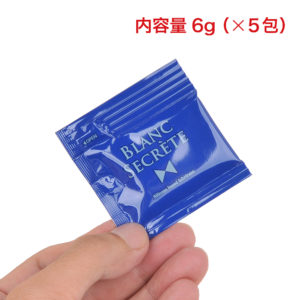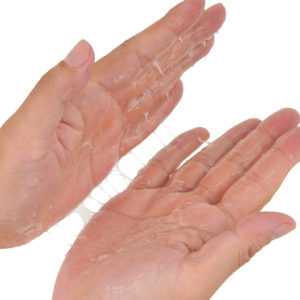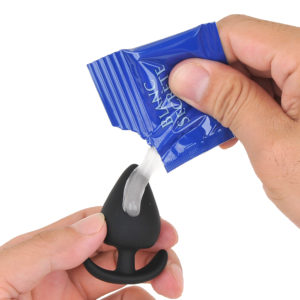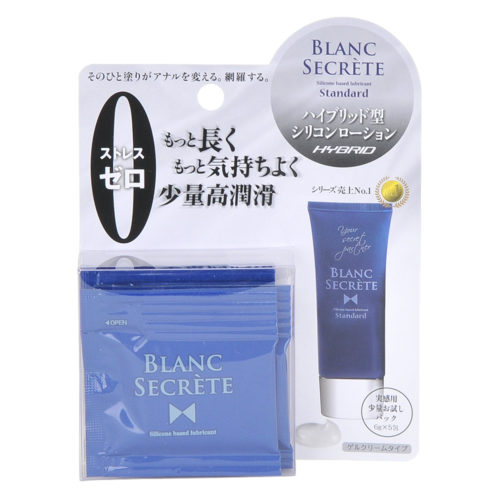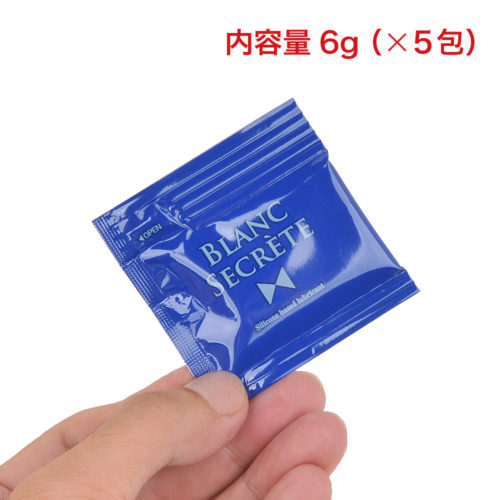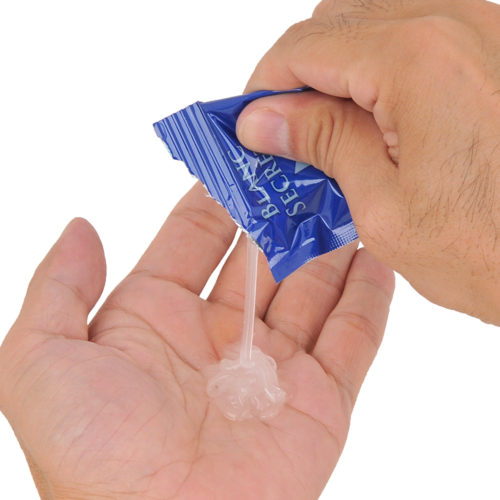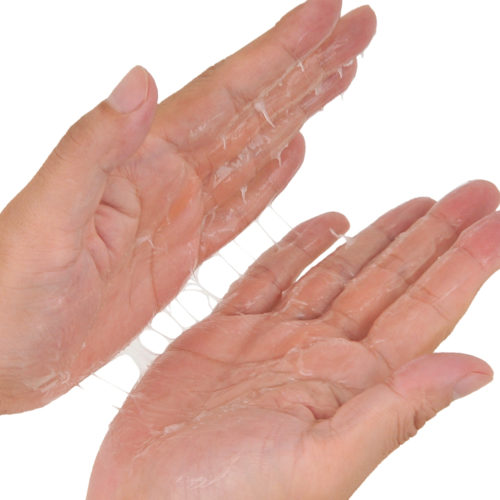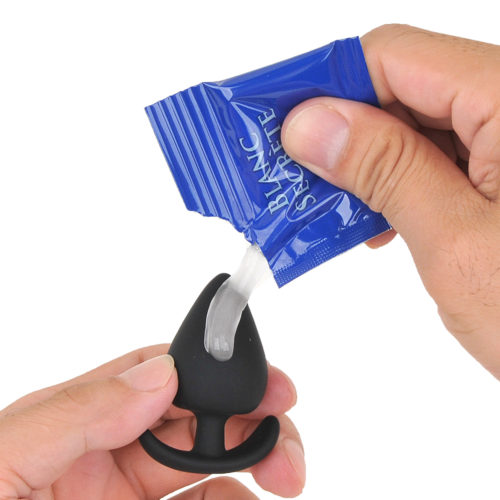 Net Volume
6 g (0.2 oz.) x 5 sachets
Ingredients
Purified water, Polyquaternium-39, Dimethicone, PG, Carbomer, Mineral oil, Rose water, Japanese basil extract, Tocopherol, Garlic extract, Sodium hyaluronate, Collagen, Arbutin, L-Arginine, Green tea extract, Allantoin, Oolong tea extract, Trehalose, Laureth-9, Eucalyptus extract, Champignon extract, Chamomilla recutita、Coix seed extract, Olive leaf extract, Sword bean extract, Cape jasmine extract, Plantain extract, Ceramide 2, Aloe vera extract, Rosa multiflora extract, Sodium polyacrylate, Betaine, PCA-Na, Sorbitol, Methylparaben, EDTA-2Na, Ethylparaben, Ethanol, Propylparaben
Packaged Size
Width: 10.5 cm (4.1 in.)
Depth: 2.6 cm (1 in.)
Height: 14 cm (5.5 in.)

Packaged Weight
41 g (1.45 oz.)
This is the trial pack for one of our most beloved anal lubricant "Blanc Secrete." Out of the five products in the "Blanc Secrete" series, we chose the "Blanc Secrete Standard" which is a semi-aqueous lubricant, capable of being used in the widest range of situations. This long-lasting and highly moisturizing lube, made from a unique hybrid formula of water and silicone, will safely reduce friction- and is easy to clean!

It is individually wrapped into pouches, so you can use fresh lube each time. Compared to the bottle types they are more sanitary, and the portability which allows you to keep them in your pocket or wallet is another major advantage.

Each pouch contains 6 grams of lubricant; just the right amount for single use. One major excellence of the "Blanc Secrete" is that only a small amount is needed to keep things slippery, and this suits the form of small packs perfectly. These packs will come in handy not just for trials but for alternative uses.

When compared with the bottle-type lube, it is more expensive per gram; therefore, if you are already a lover of the "Blanc Secrete" series, we recommend the bottle or the tube type for ordinary use, and the portable pouches for special occasions.


Keywords
Related Products