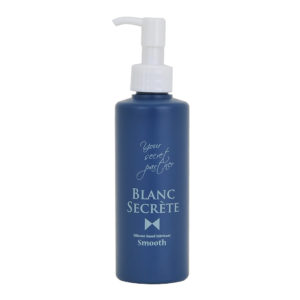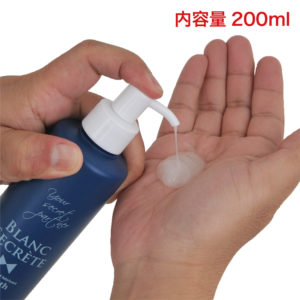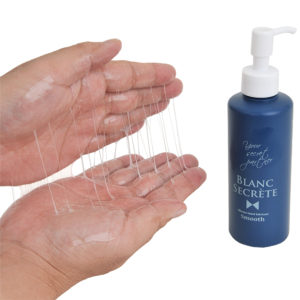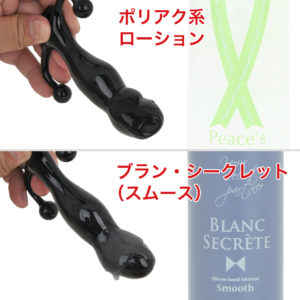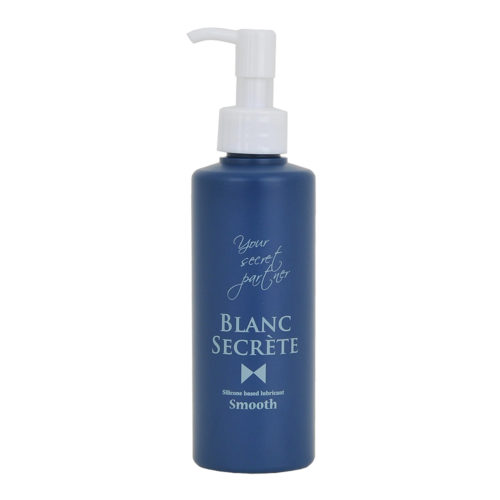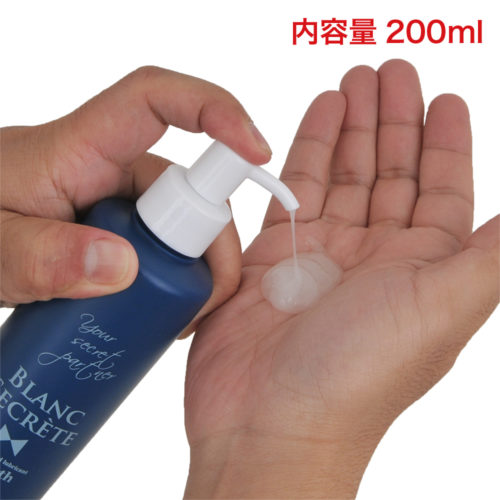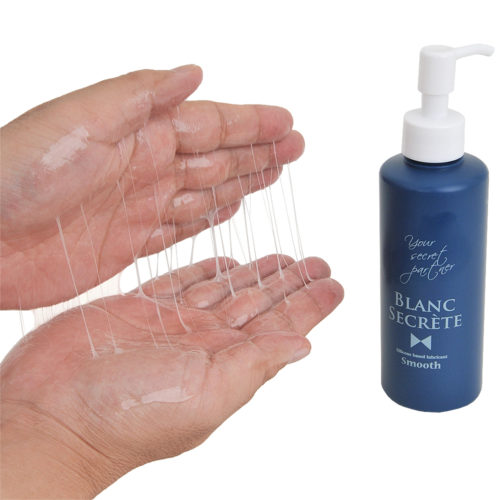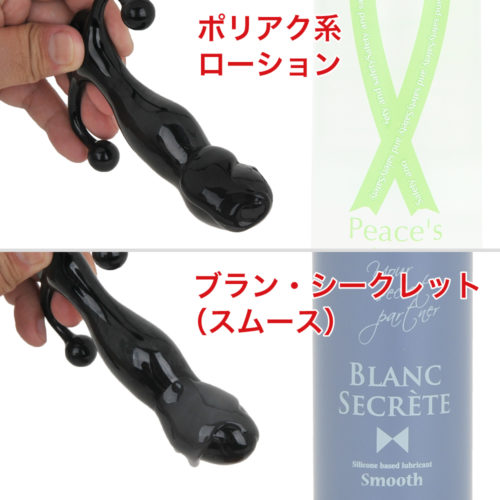 Product Size
Diameter: 4.9cm (1.9 in.)
Height: 17.5cm (6.9 in.)

Product Weight
236g (8.3 oz.)
Net Volume
200ml (6.8 fl oz.)
Ingredients
Purified water, Polyquaternium -39,Dimethicone, Mineral oil, PG, Rose water, Shisoha extract, Tocopherol, Garlic extract, Hyaluronic acid Na, Arbutin, L-Arginine, Green tea extract, Allantoin, Oolong tea extract, Trehalose, Laureth-9, Eucalyptus extract, Champignon extract, Chamomile flower extract, Coix seed extract, Olive leaf extract, Sword bean extract, Gardenia extract, Plantain extract, Ceramide 2, Aloe extract, Carbomer, Polyacrylic acid Na, PEG-160M, Phenoxyethanol, EDTA-2Na
Packaged Size
Same as product dimensions
Packaged Weight
Same as product dimensions
The fifth volume of the "Blanc Secrete" series is a versatile lubricant; it is a low-viscosity lube that creates a thin, membrane-like film to reduce friction. While the "Standard" and "Hard" editions were mainly for anal-play lovers, this "Smooth" edition along with the "Thick" is suitable for a broader range of users. In comparison with the "Thick" type, this product offers you a light, silky, and moisturizing texture.

"Blanc Secrete Smooth" contains silicone at a higher ratio compared to the other products of the same series; it can be applied pleasantly on any material and on any occasion to reduce unwanted friction. Because the lubricant spreads so thinly, it makes it easy to sense even the smallest details on many toys- works perfectly well with finger-sleeve type teasers, and even with beaded figures.

It excels at keeping its moisture and does not dry up quickly even with a small amount. Suits prostate toys that often require a long time to play with, and works especially great with Enema toys.

In contrast with the "Thick" type where you can enjoy the sensual moisture with plenty of lube, this product grants you of the same sleekness with only a few pushes. You can easily tell how different the sensations between the two lubricants are, just by being massaged on your glans or nipples.

Which lubricant to prefer is entirely up to the users, but the "Smooth" edition offers you a non-dripping, easy-to-clean experience for sure. Maybe some experts prefer the genuine traits of a lubricant- to make things slippery and for it to last longer, rather than having fun with the slimy texture; this lube that satisfies such requirements could be the ideal multi-use lubricant for such hardcore-loving experts.

Keywords
Related Products