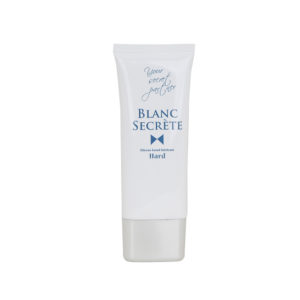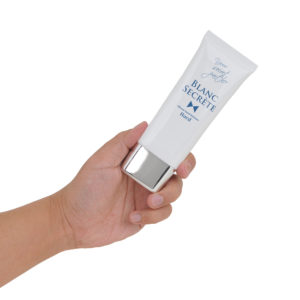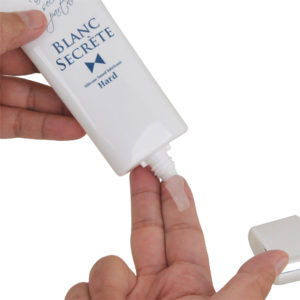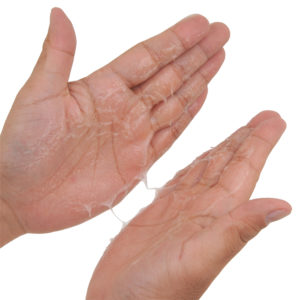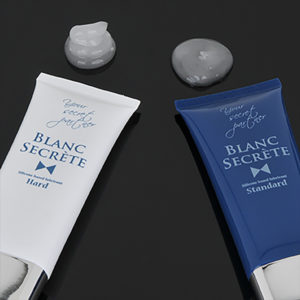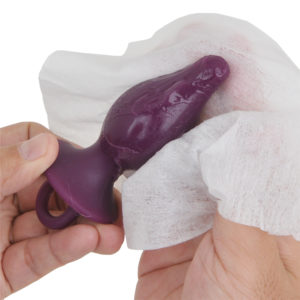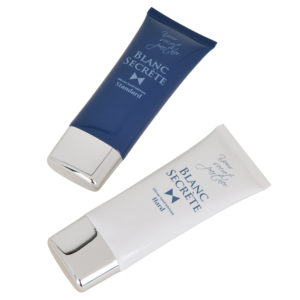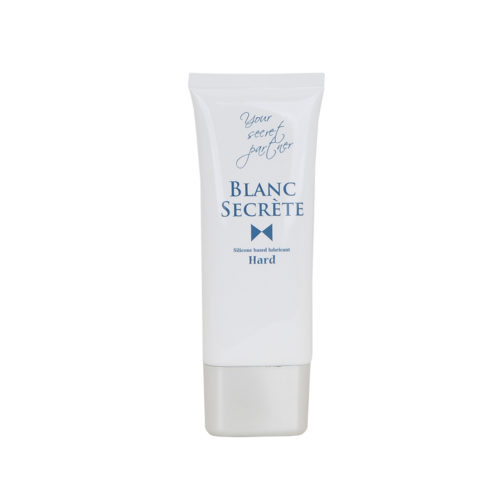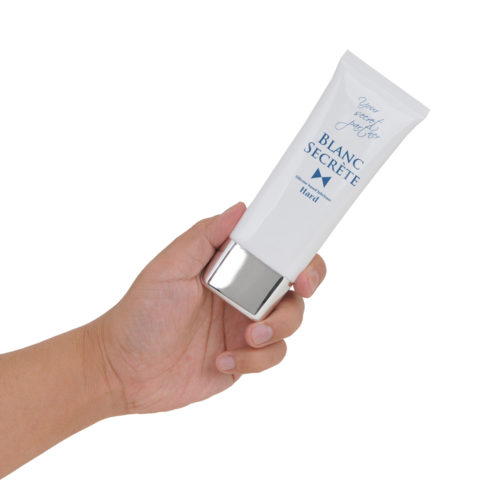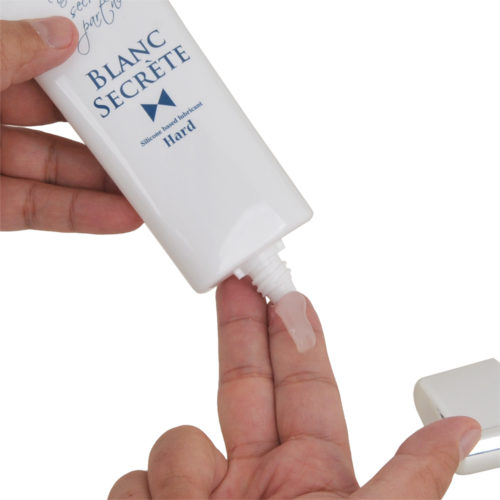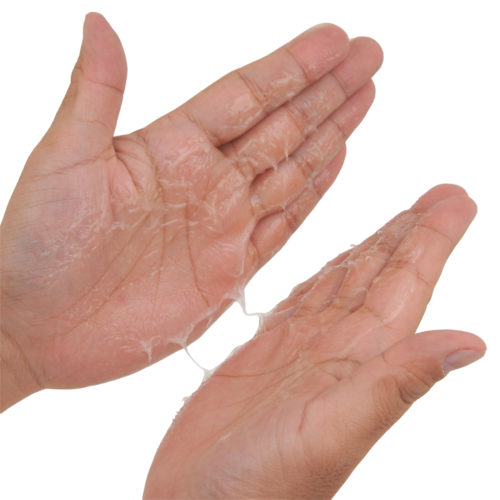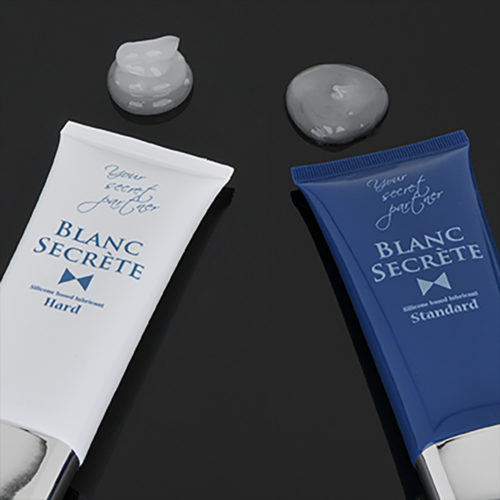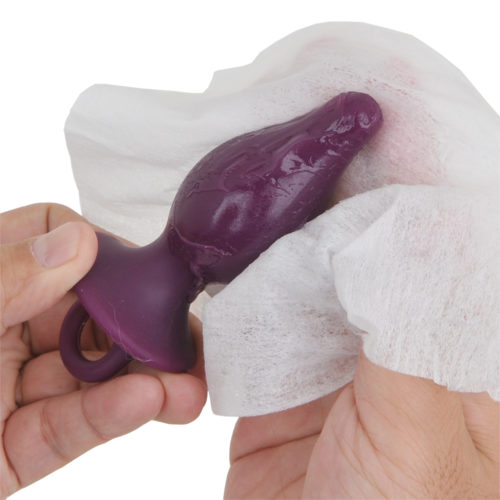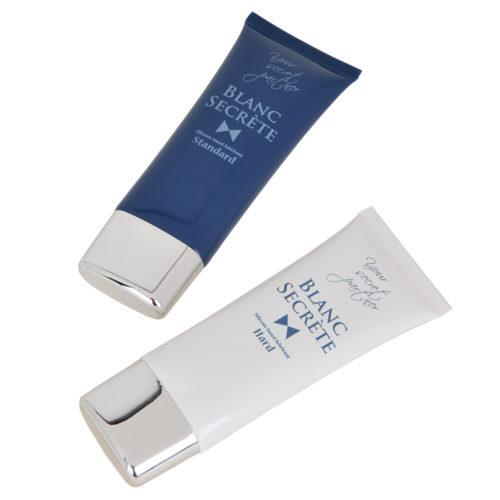 Product Size
Width: 6cm (2.4 in.)
Depth: 2.4cm (0.9 in.)
Height: 16cm (6.3 in.)

Product Weight
122g (4.3oz.)
Ingredients
Purified Water, Dimethicone, Polyquaternium -39, PG, Squalan, Jojoba Oil, Carbomer, Mineral Oil, Rose water, Shisoha Extract, Tocopherol, Garlic extract, Hyaluronic acid Na, Collagen, Arbutin, L-Arginine, Green tea extract, Allantoin, Oolong tea extract, Trehalose, Grapefruit extract, Eucalyptus extract, Champignon extract, Chamomille flower extract, Coix seed extract, Olive leaf extract, Sword bean extract, Gardenia extract, Plantain Extract, CeramideⅠ, CeramideⅡ, Aloe Extract, Wild rose extract, Polyacrylic acid Na, Betaine, PCA-Na, Sorbitol, Methylparaben, EDTA-2Na, Ethylparaben, Ethanol, Propylparaben
Packaged Size
Same as product dimensions
Packaged Weight
Same as product dimensions
A new, hard-type lubricant is in! The smoothness of silicone and easy-to-clean traits of water-based lubricants fused together to create this beautiful product. We are proud to present it as a part of the high-quality, semi-aqueous lubricant series- the "Blanc Secrete." With more silicone added compared to the "Standard" edition, the "Hard" type forms a thicker layer of lubricant to match even extreme fun, such as rough stroking and long actions. Its ability to protect and heal your membranes are improved as well.

The biggest difference between the "Standard" type is that it contains plenty of squalane, jojoba oil, and ceramide I. All these ingredients are active ingredients that care for your skin. For example, squalane is a natural substance that can be found in your skin. It keeps your skin smooth and hydrated while it boosts your cell regeneration. In recent years it has been used in many cosmetics, and it is one of the most indispensable elements to keeping your skin freshly plump.

Jojoba is a plant that is excellent at sustaining water for it grows in dry areas, and the oil extracted from these plants are so safe that they are used as lubricant oils for artificial hearts. Ceramide, on the other hand, is an insoluble substance that protects your skin. Dry or rough skin is often said to be due to the lack of ceramide; it is a crucial ingredient in caring for your skin.

The "Blanc Secrete Hard" is a lubricant that takes your pleasure one step further while it cares for your skin to recover quickly. It is a comfortable and luxurious lubricant specialized for your anal in all meanings.

Keywords
Related Products