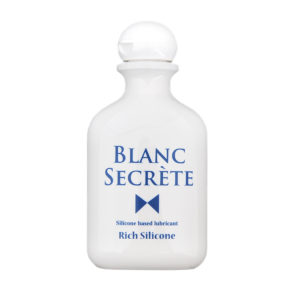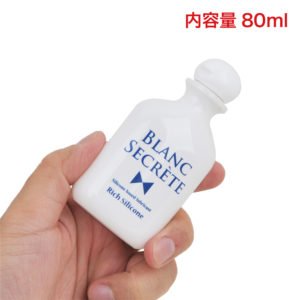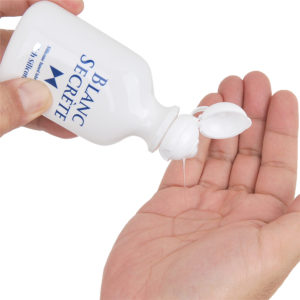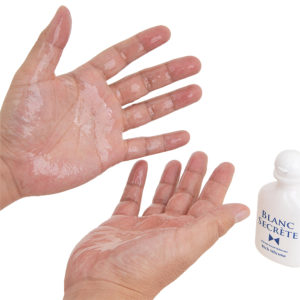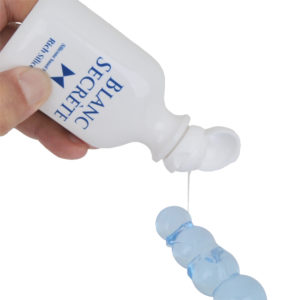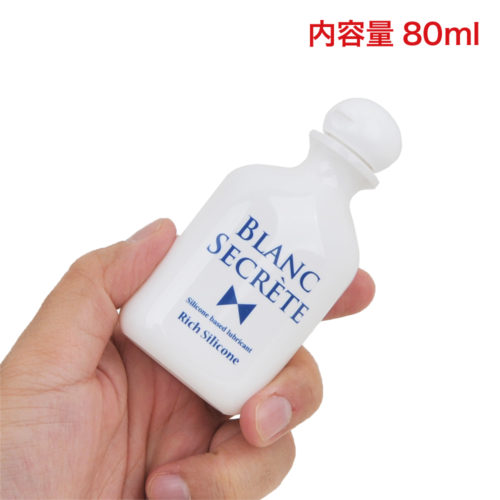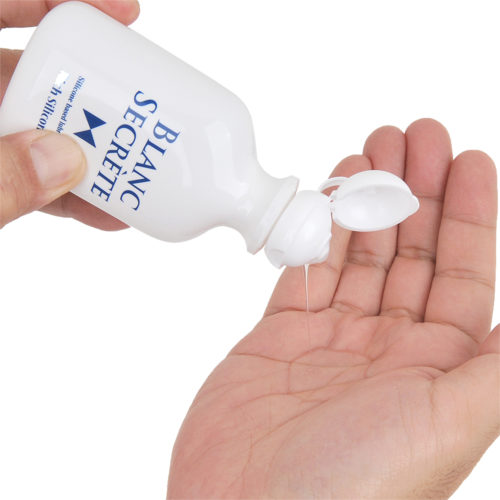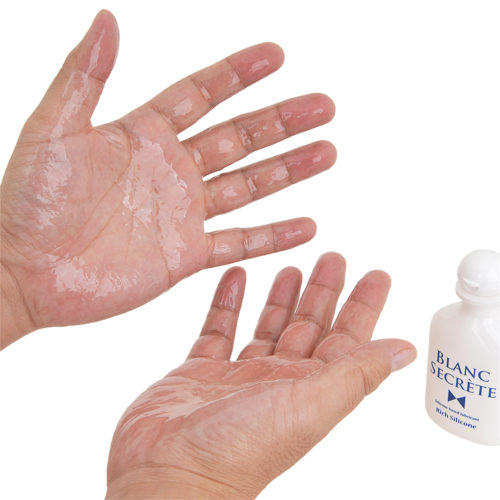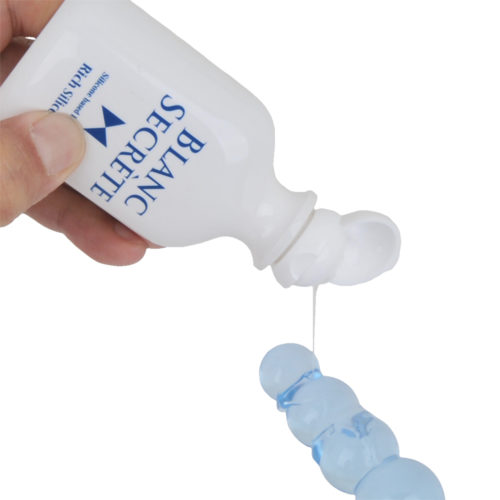 Product Size
Width: 5cm (2.0 in.)
Depth: 3.3cm (1.3 in.)
Height: 10.3cm (4.1 in.)

Product Weight
95.3g (3.4 oz.)
Net Volume
80ml (2.7 fl oz.)
Ingredients
Cyclopentasiloxane, Dimethicone, Mineral oil, Squalane, Jojoba oil, Hyaluronic acid Na, Collagen (marine), Gardenia extract, Chamomilla recutita, Allantoin, Ceramide 1, Ceramide 2, Aloe extract
Packaged Size
Same as product dimensions
Packaged Weight
Same as product dimensions
"Membrane," which was one of the most beloved silicone-based lubricants in Japan has been renewed to the "Blanc Secrete" series! Keeping the delicately smooth slipperiness of a silicone-base, we added loads of skin-friendly ingredients to enhance its quality, resulting in the most luxurious oil-type lubricant ever.

Silicone-based lubricants are popular in America and Europe. Compared to general water-soluble lubricants, its lubricity and longevity are quite high, making them an excellent choice for when you want to have extreme fun with your anal. Such lubes are perfect for when you want to feel the pleasure of being rubbed, such as teasing your nipples or glans.

Its texture is light and smooth, similar to that of sun-tan lotion. There isn't much stickiness or viscosity, but only a small amount is needed to create a thin, slippery membrane on the surface. Its oiliness may be troublesome to clean, but its smoothly spreading feel and the sheer, membrane-like touch has enough quality for it to become one of the standard lubricants of all time.

"Blanc Secrete Rich Silicone" was developed based on the "Membrane" which was a superior lubricant among the silicone-based solutions and added ingredients such as squalene, ceramide, collagen, and aloe extract to make it even more skin-friendly. You will surely feel how "rich" the lubricant is, by how delighted you feel the day after- experience the gorgeous features of the "Blanc Secrete" series.

Keywords
Related Products