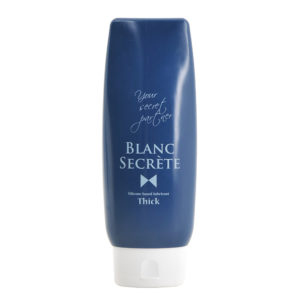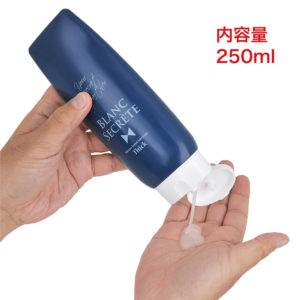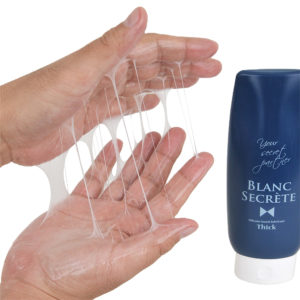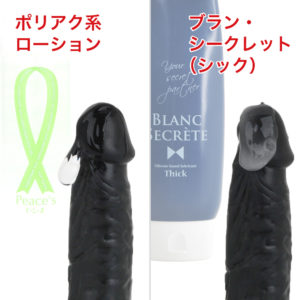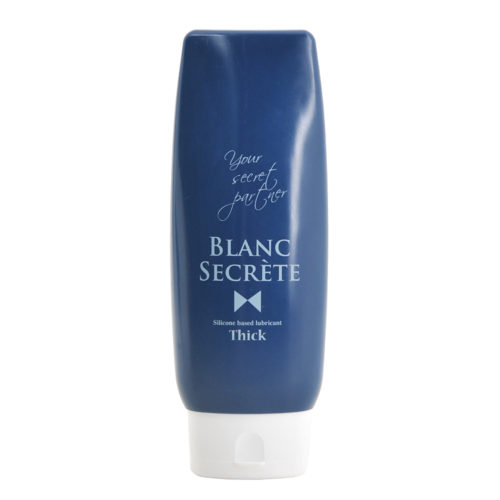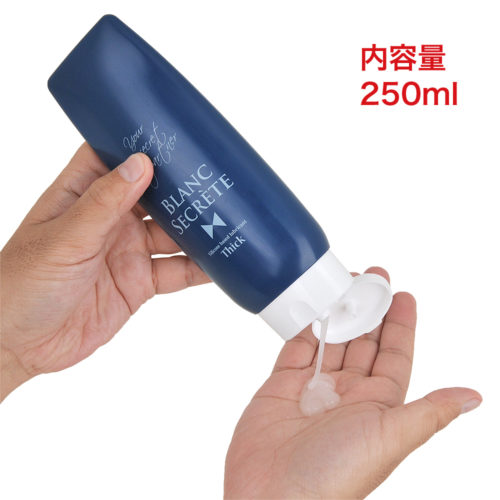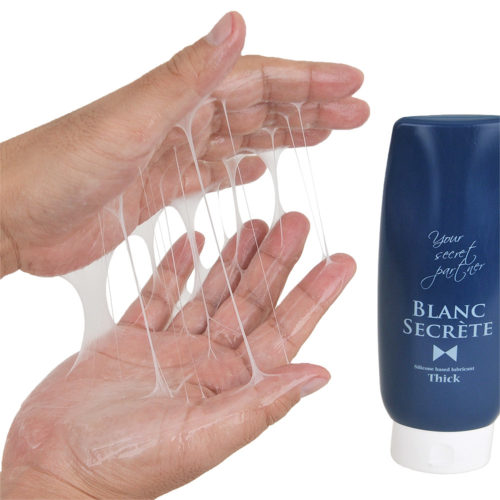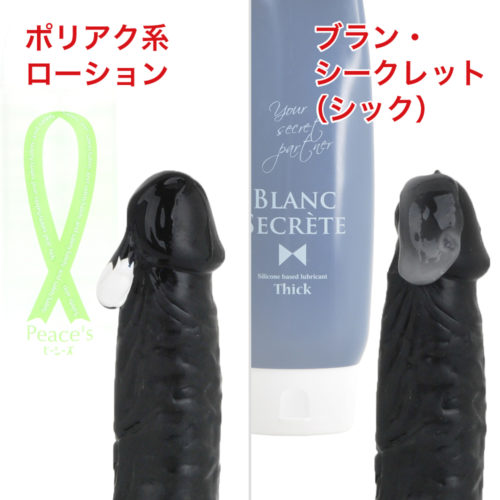 Product Size
Width: 6.8cm (2.7 in.)
Depth: 4.2cm (1.7 in.)
Height: 19.3cm (7.6 in.)
Product Weight
286g (10.1 oz.)
Ingredients
Purified water, Dimethicone, Polyquaternium -39, Mineral oil, PG, Triisostearate PEG-15 hydrogenated castor oil, Rose water, Shisoha extract, Tocopherol, Garlic extract, Hyaluronic acid Na, Arbutin, L-Arginine, Green tea extract, Allantoin, Oolong tea extract, Trehalose, Laureth-9, Eucalyptus extract, Champignon extract, Coix seed extract, Olive leaf extract, Sword bean extract, Gardenia extract, Plantain extract, Ceramide 2, Aloe extract, Rosa multiflora extract, Polyacrylic acid Na, Carbomer, Phenoxyethanol, EDTA-2Na
Packaged Size
Same as product dimensions
Packaged Weight
Same as product dimensions
The fourth product of the "Blanc Secrete" series is a semi-aqueous lubricant that comes with a dense and slimy texture. As the only "Blanc Secrete" edition that offers you such sensual stickiness, the lubricant spreads thickly as the "Hard" type, enabling a wide range of use from extreme anal play to enjoying the delicate details of your masturbator.

"Blanc Secrete" lubricants were created especially for anal fun, but this "Thick" type is suitable for many more situations. Its highly dense moisture and lubricating abilities along with it being easy to clean, it is a far-reaching lubricant.

There is a fabulous balance between the thickness and the fluidity, and with the beautiful texture, it is perfect to tease and massage each other with it- also works great for handjobs or fingering.

Plus, this version is capable of recovering its lubricating ability during use; if things start to feel dry, add a few drops of water to bring back its original slipperiness.
Of course, its slipperiness will vary depending on the amount of water, the conditions of the lube, and more. To get back the original lubrication, simply apply some more.

Overall, it is an all-around, semi-aqueous lubricant with sexual and dynamic viscosities. The reasonable price for its size is for you to enjoy using plenty of it on any occasion. Enjoy!

Keywords
Related Products