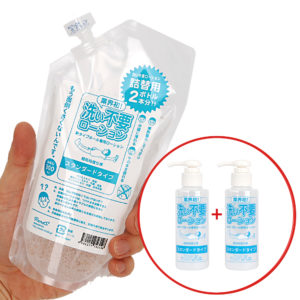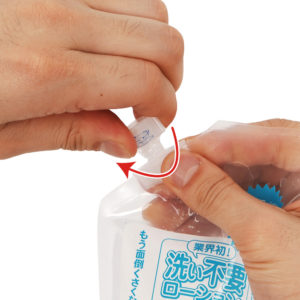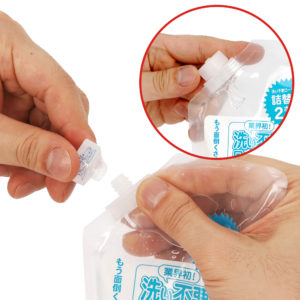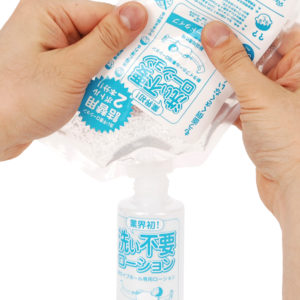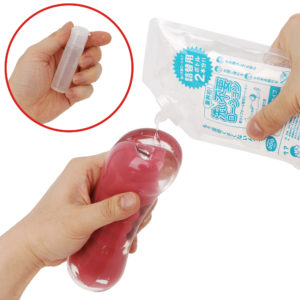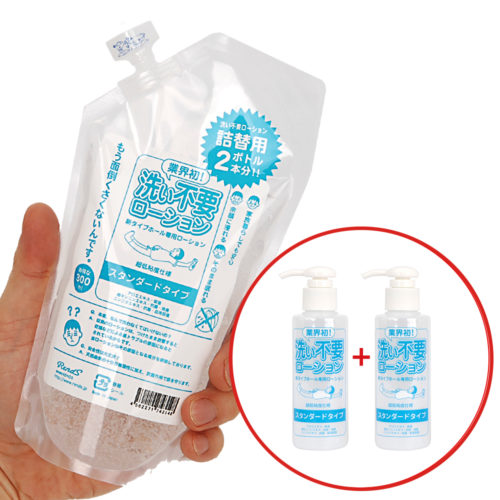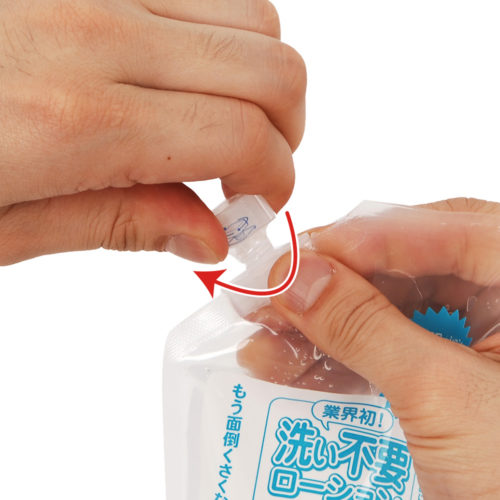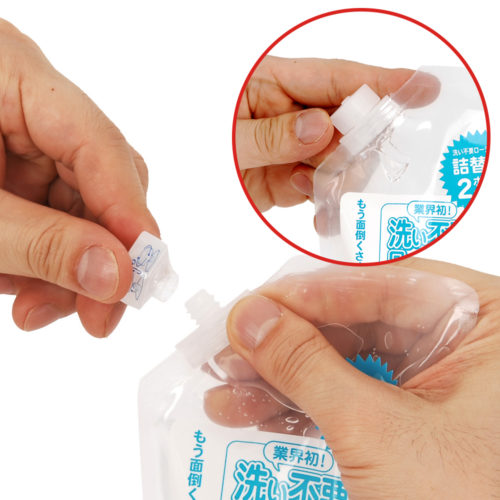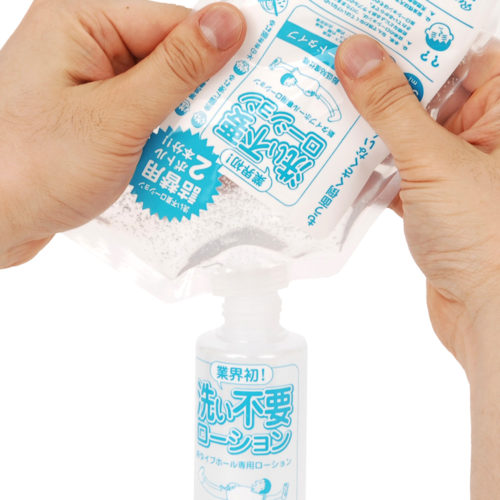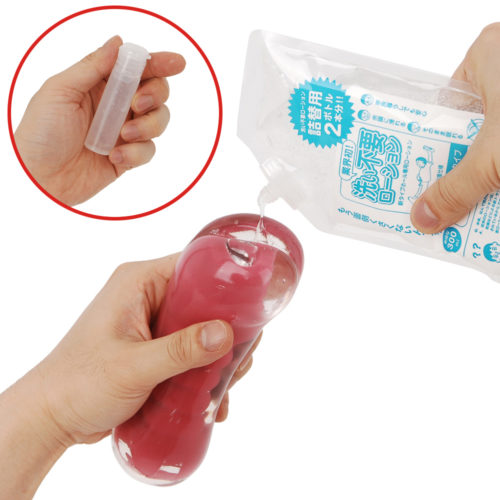 Product Size
Width: 10.3cm (4.0in.)
Depth: 5.2cm (2.0in.)
Height: 20.2cm (8.0in.)
Product Weight
340g (12.0 oz.)
Ingredients
Purified water, Glycerin, PG, Carbomer, Persimmon tannin, Ag+, Garlic extract, Scutellaria root extract, L-arginine, Aloe vera extract, Phenoxyethanol, Perfume, Sodium hydroxide, EDTA-2Na, Sodium polyacrylate
Packaged Size
Same as product dimensions
Packaged Weight
Same as product weight
Convenient and eco-friendly!
This resealable pouch is filled with plenty of lube
The original "Finish & Sleep Lotion" has thankfully become a best-seller among the many RENDS products. Its sleek and non-sticky texture is super easy to clean, and simply wiping it off with a tissue is enough to remove the lube after use.

Moreover, the lubricant applied to your toys can be washed off without any excess effort. With the 5 different variations, you can spice up your masturbating experience the way you like!

Refill packs for the [Standard], [Moist], and [Hard] types were released in 2012. The [Hot] and the [Deodorant] variation joined the series later, and the refill pouch for these two options was long-awaited. At last, all five versions have a refill available!

It is the first toy-exclusive lubricant to have eco-packing refills. One refill pack contains 300ml (10.14oz.) of lubricant; The original bottle contains 145ml (4.9oz.) of lube, so the refill can fill up more than two bottles.

With the durable and resealable cap, this pouch is perfect for long-time storing. Easily pourable spout allows smooth refilling as well.

You can even pour it into a smaller bottle for portable use or fill up a larger bottle and use as much as you want! Refill pouches are becoming more popular due to their cost performance and environment-friendliness.

We are proud to offer you this wonderful option of our powerful lubricant!
Keywords
Related Products