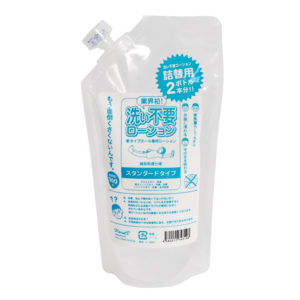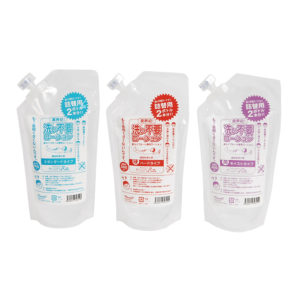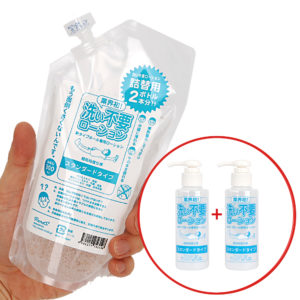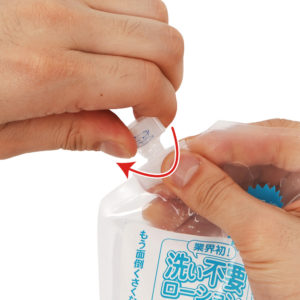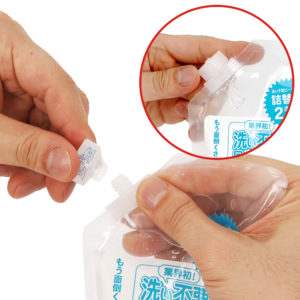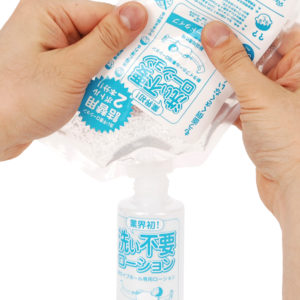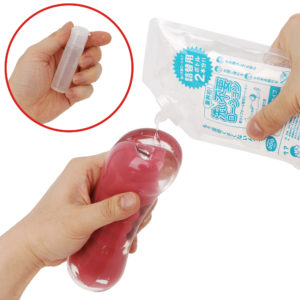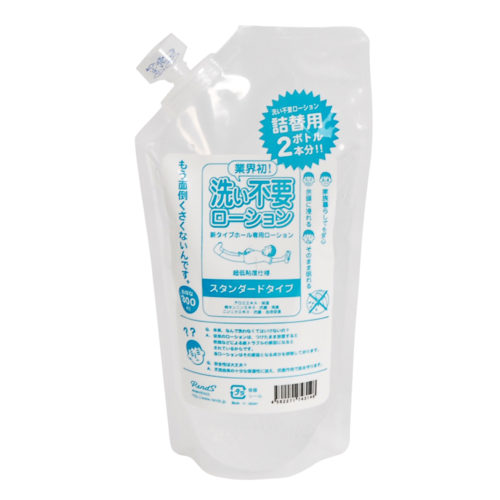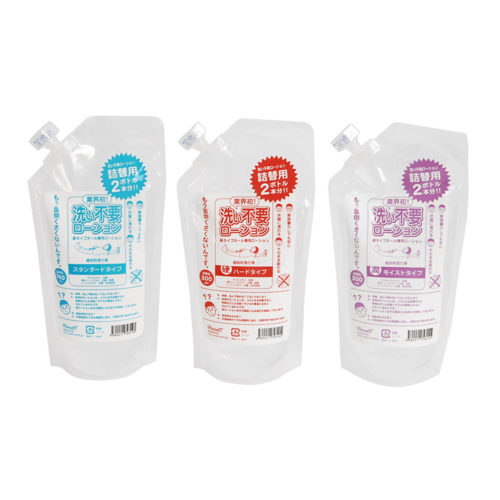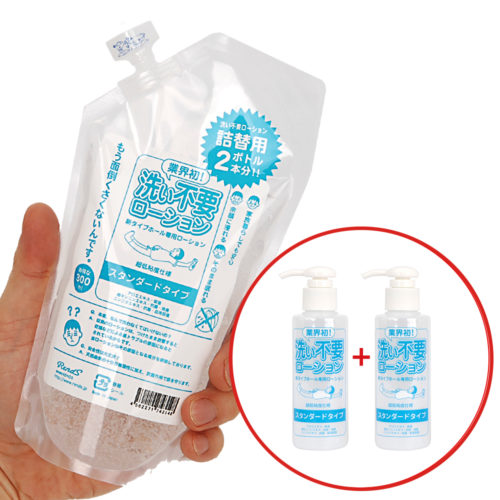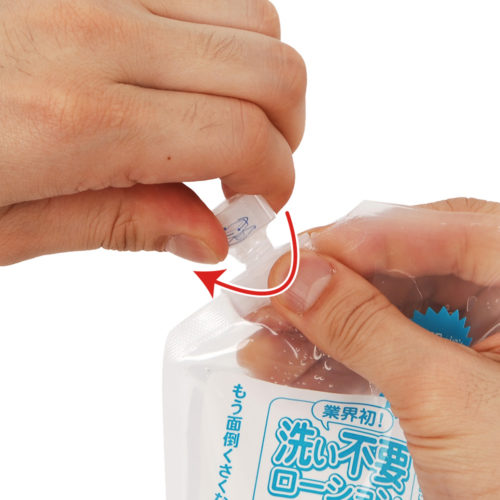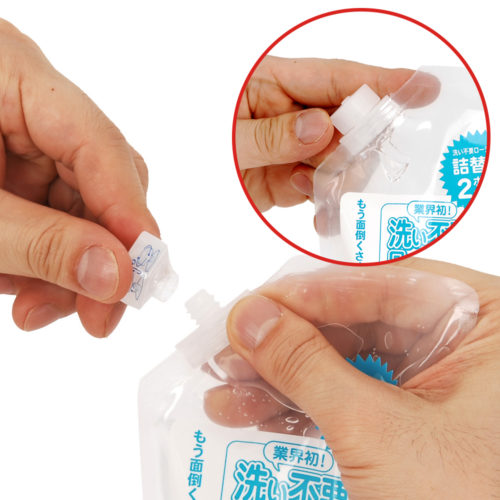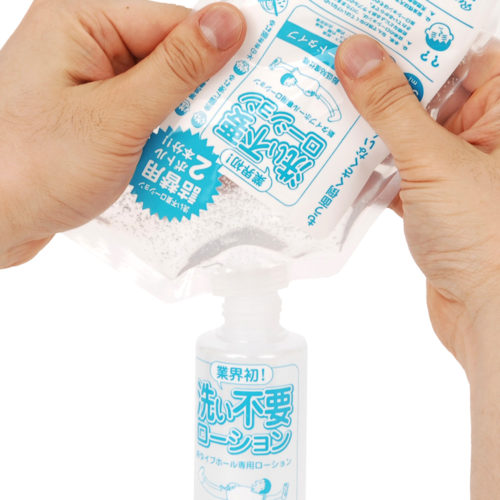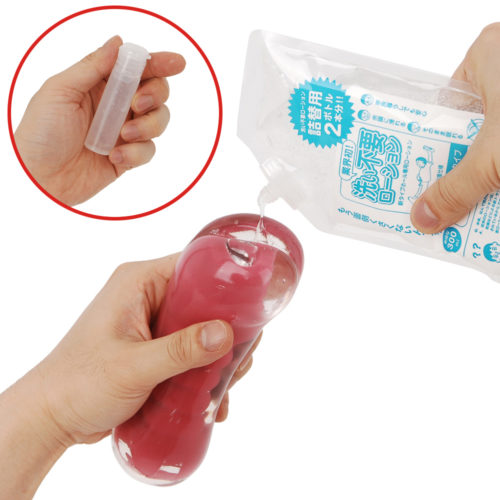 Product Size
Width: 10.3cm
Depth: 5.2cm
Height: 20.2cm
Ingredients
Purified water,Glycerin,BG,Carboxyvinyl polymer,Aloe vera extract,Garlic extract,Persimmon's tannin extract,rginine,Scutellaria baicalensis extract,Coix seed extact,Perilla frutescens extract,Houttuynia extract,Others
Packaged Size
Same as product dimensions
Packaged Weight
Same as product weight
Our "Finish & Sleep Lotion" has been very popular from masturbator-lovers since it was released. It's not very sticky so you only need to wipe it from your body and pubic hair with tissue after use. It's also easy to wash your masturbator. Haven't you always thought how messy it is to clean up after masturbating? This lotion successfully solved the problem!
In August 2011, "Hard" for high-stimulative-masturbators and "Moist" for hand job were released in addition to "Standard".
And finally this year in 2012, the refill pack for this popular lotion has been released!!
The original bottle contains 145ml, and this refill pack contains 300ml! It must satisfy you with the amount and the price! Since it's spouted, you can always keep it fresh and refill the bottle easily, or use the pack directly!
Refill packs are becoming more and more common for detergents and air fresheners recently, and it's worth it to choose refill pack thinking of environment preservation too.
It's up to you how to use the pack such as pouring in a small bottle for traveling or in a big bottle for playing!
Without any doubt, it'll be more popular than the original bottle type! Make your masturbation more convenient and enjoyable!
Keywords
Related Products