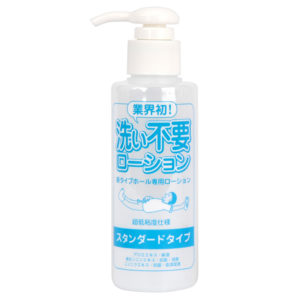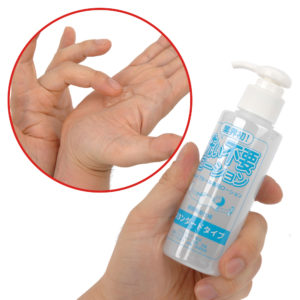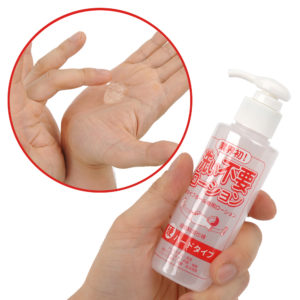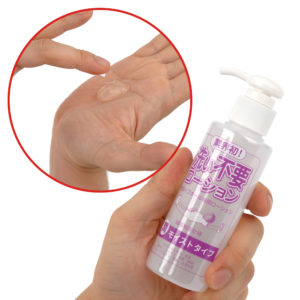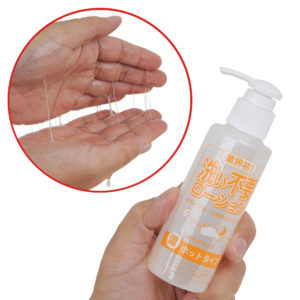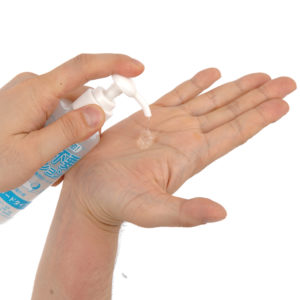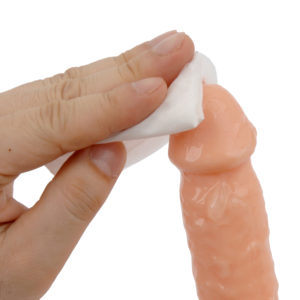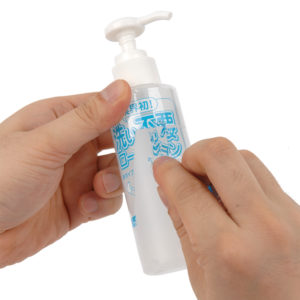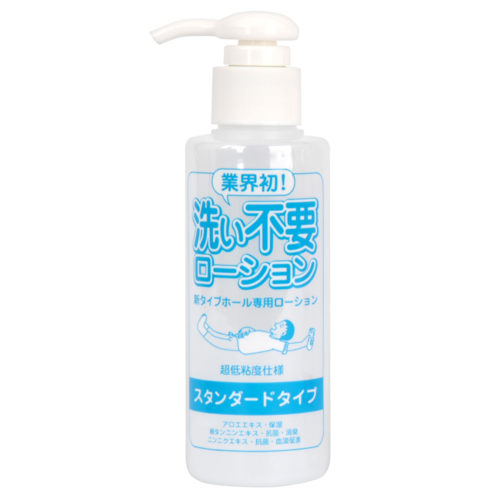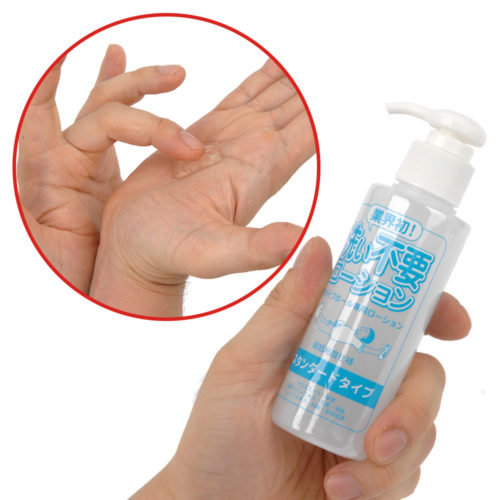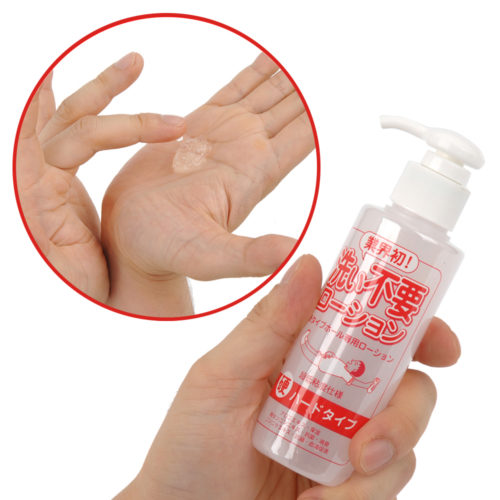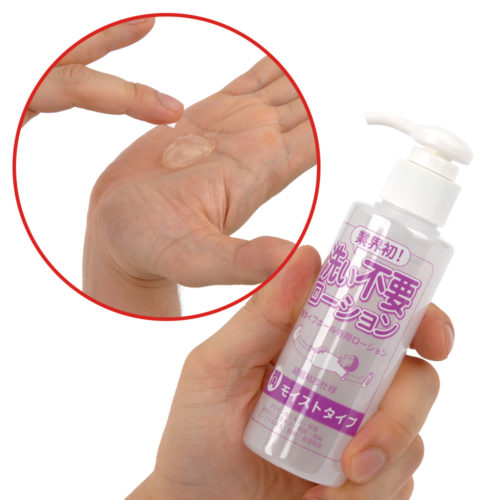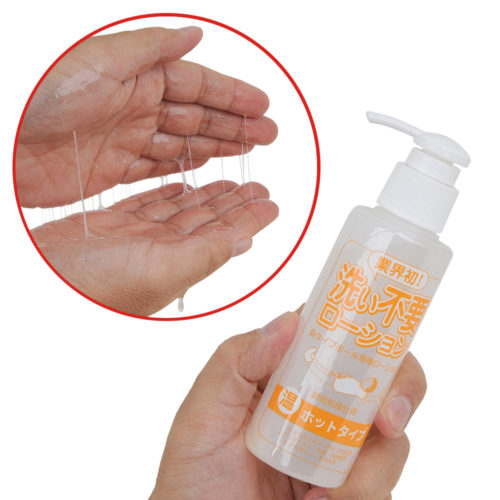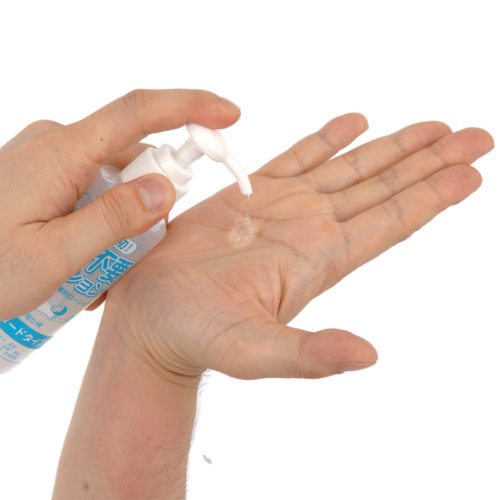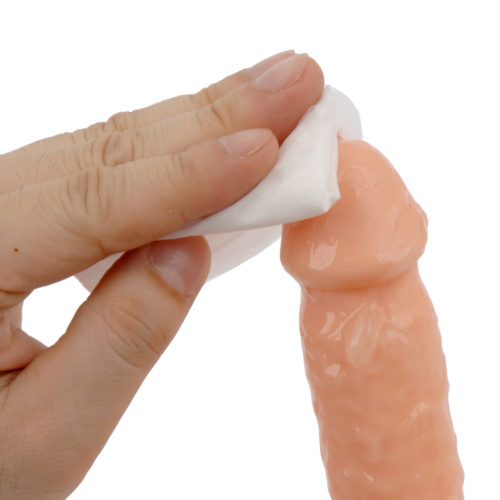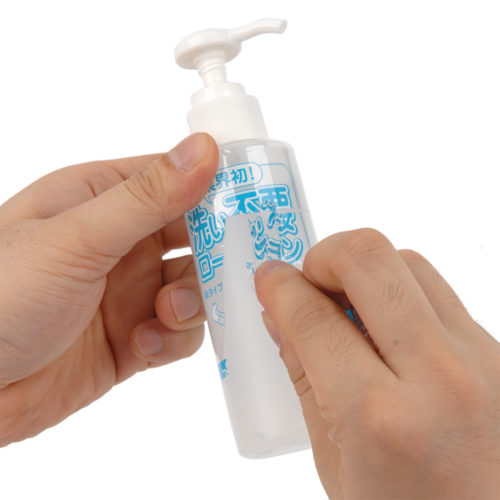 Product Size
Width: 5.5cm
Depth: 4.5cm
Height: 14.3cm
Product Weight
167 g (5.9 oz.)
Net Volume
145 ml (4.9 fl oz.)
Ingredients
Purified water,Glycerin,BG,Carboxyvinyl polymer,Aloe vera extract,Garlic extract,Persimmon's tannin extract,rginine,Scutellaria baicalensis extract,Coix seed extact,Perilla frutescens extract,Houttuynia extract,Others
Packaged Size
Same as product dimensions
Packaged Weight
Same as product weight
"Finish & Sleep Lotion" has finally evolved drastically which reigned as an innovative lotion since its release after a year!
The feature is totally different from the Polyacrylic acid type lotion but the concept that is "Just wipe with tissue" became so popular from masturbator-lovers! This convenient lotion which you can bask in the afterglow of masturbation with masturbator after use and then sleep is full of charm! This time, "Super-low-viscosity" is still alive, by adding the new types "Hard" and "Moist" enables a range of use, and it accommodates high-stimulating masturbators which were unsuitable for the last one.
Moreover, the original one is offered as "Standard" and we reconsidered all of the ingredients to make it more skin-friendly. For all of the types, moisturizing ingredient (Aloe vera extract), blood circulation ingredient (garlic extract, Arginine), and antibacterial / deodorant ingredients are combined. We are proud of the high-security natural ingredients.
Also, for the original one, the cover was printed on the bottle directly but this time, we prepared "label" so you can easily take it off and so none would recognize what the bottle is. "Finish & Sleep Lotion" was reborn to upgrade the quality and add new types.
Choose any kinds of masturbators depending on the mood each day. These new "Finish & Sleep Lotion" will be given an added boost, and sooner or later, they will be the must-have item for masturbation!
Keywords
Related Products