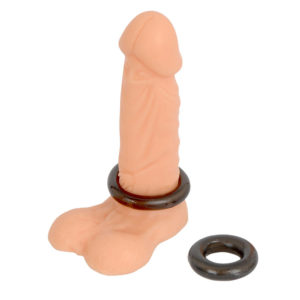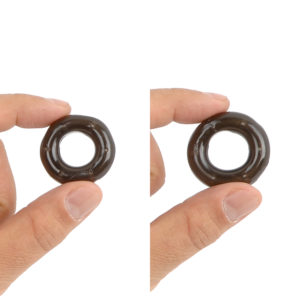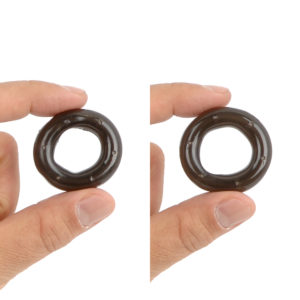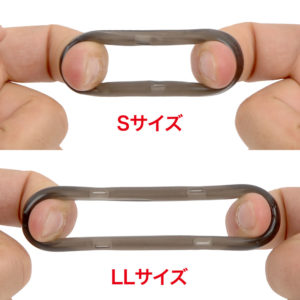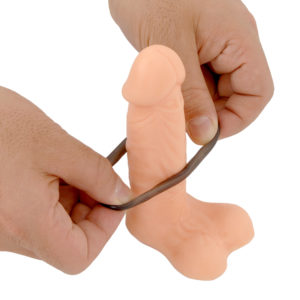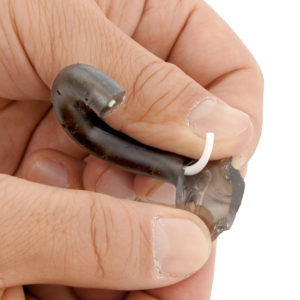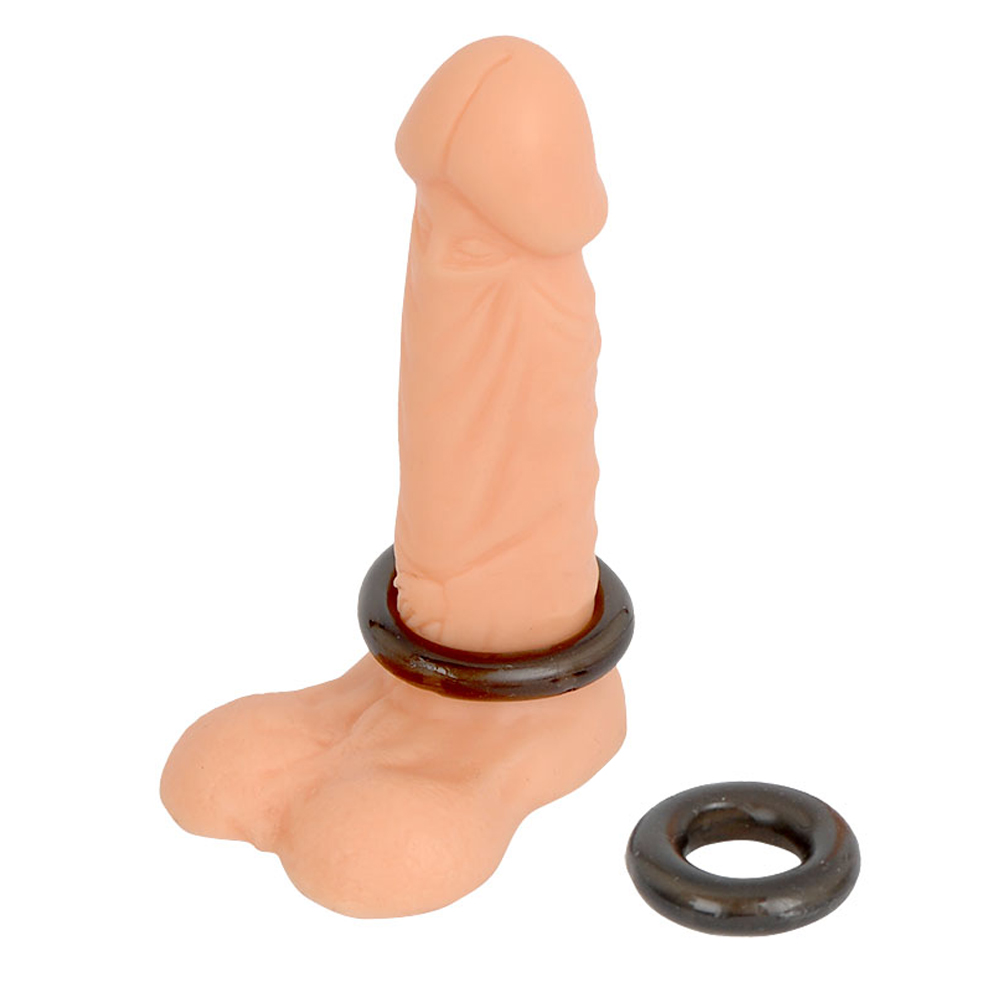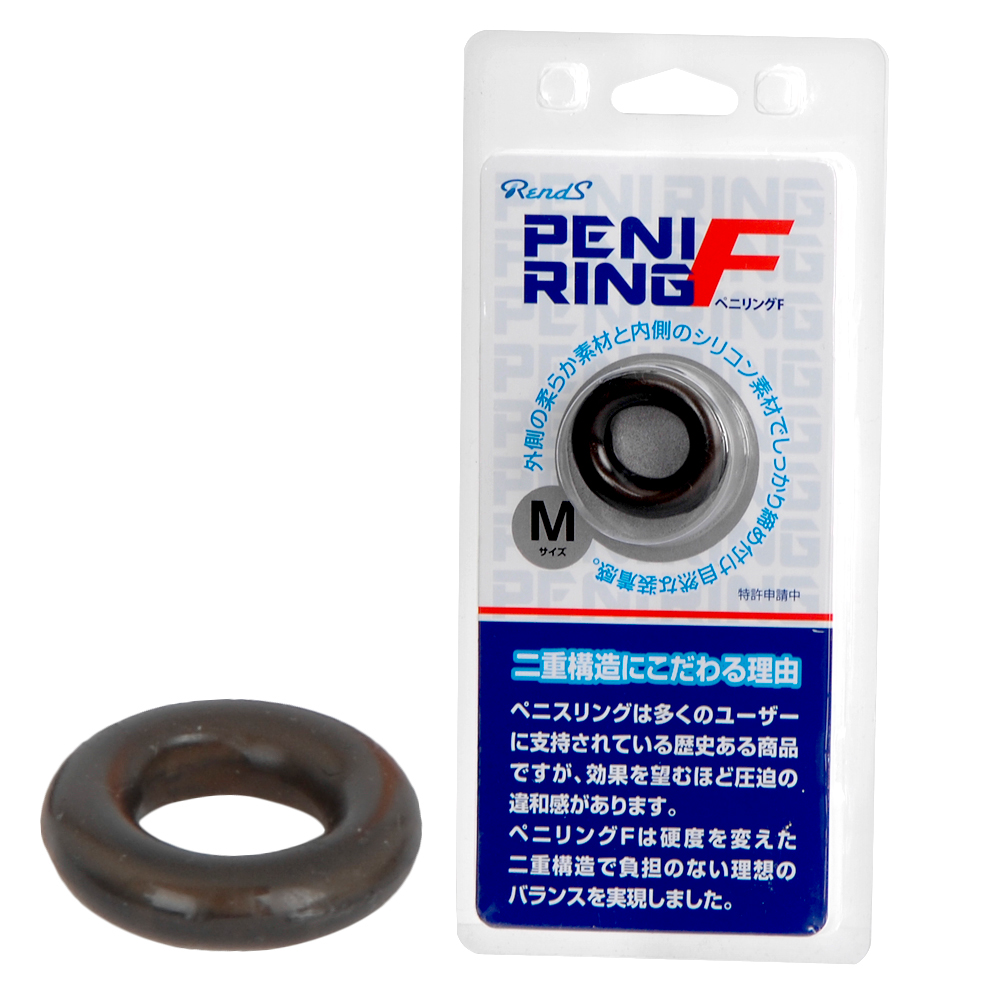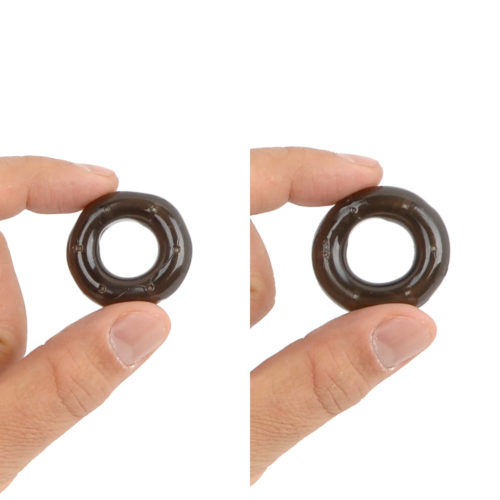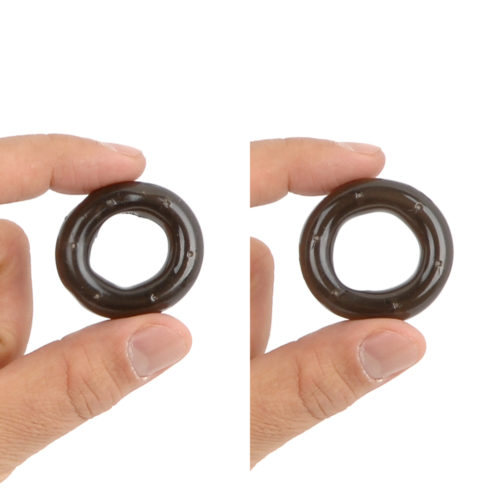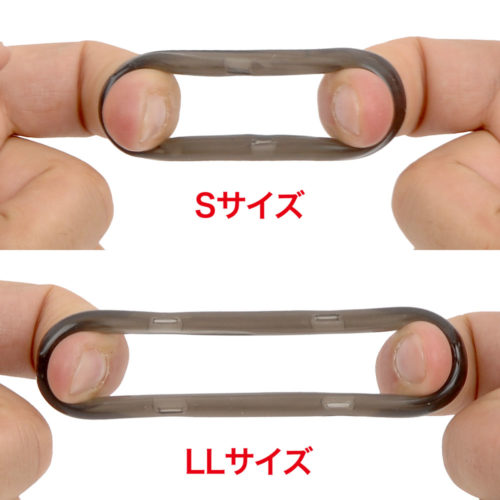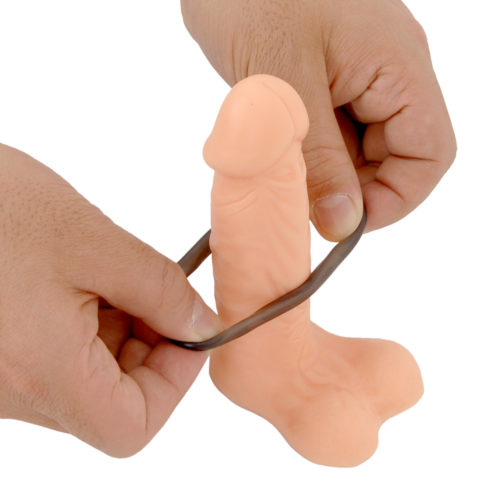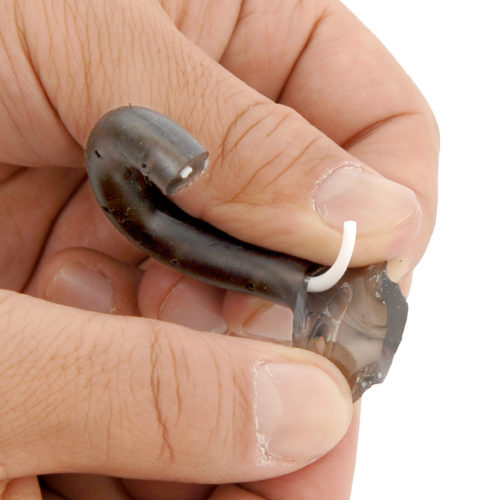 Product Size
Outer diameter: 3.4cm
Inner diameter: 1.6cm
Packaged Size
Width: 8.8cm
Depth: 2.1cm
Height: 19.7cm
To make the ideal cock ring we carefully choose material and conducted tests after tests, and the result is a super comfortable yet tight ring with a perfect constriction for ultimate stimulation. What is most interesting is the unique double structure silicone ring that we implanted inside the main ring, which offers an even stronger, pumping and satisfying experience.

But most of all, the smooth plastic outer part of the ring is what we are most proud of. It has a perfect softness and tightness but unlike many other cock rings out there it will neither hurt nor feel unpleasant to wear. This is one of the selling points of Peni Ring F.

Still, as there is a silicone thread inside it might be a bit less elastic than other cock rings. There are 4 sizes: S, M, L, and LL to choose between. Pick the one that fits your penis best and remember if you go for a smaller one you can expect a stronger constriction, which definitely can be nice.
Keywords
Related Products