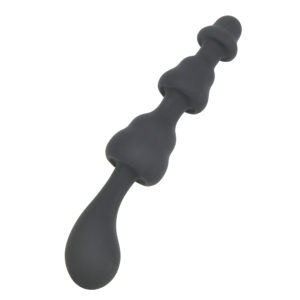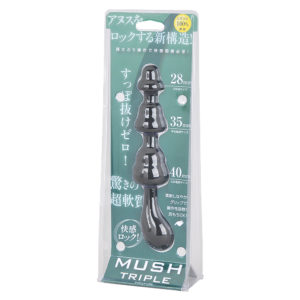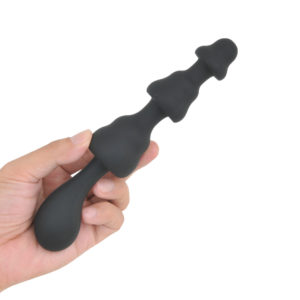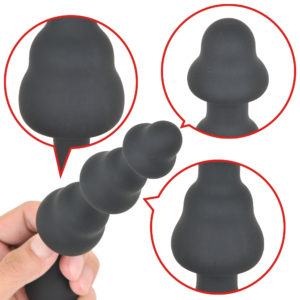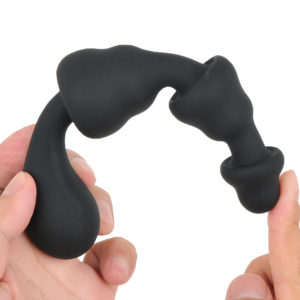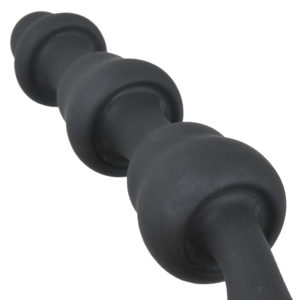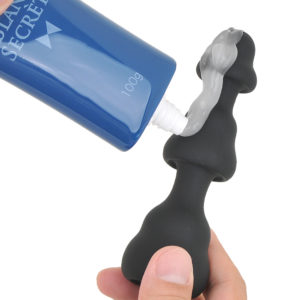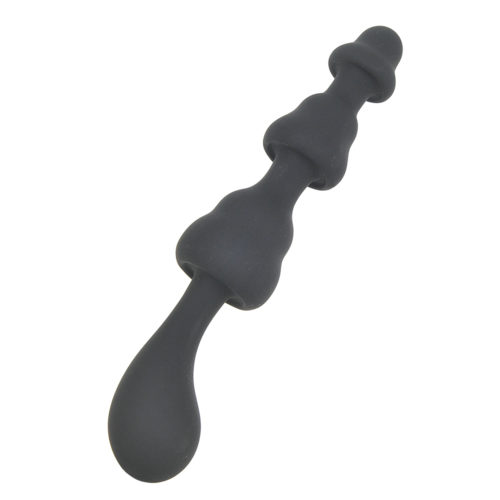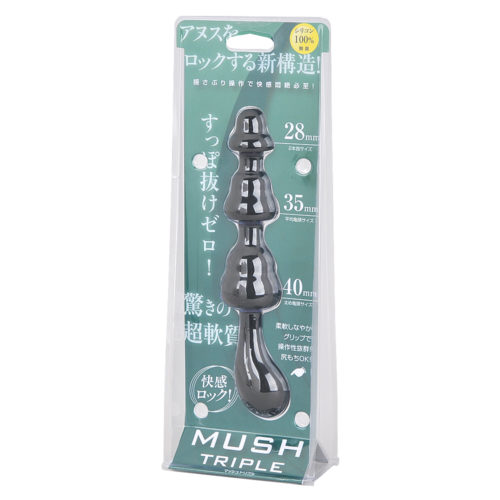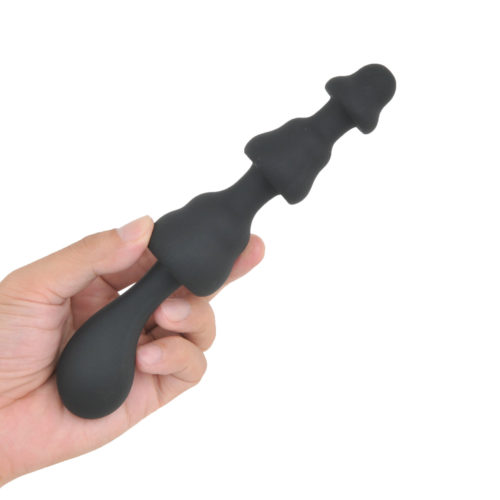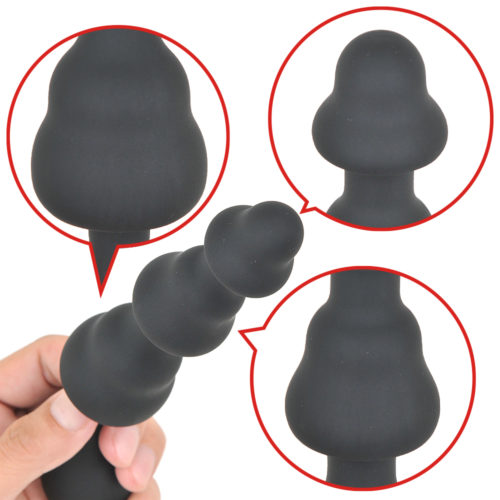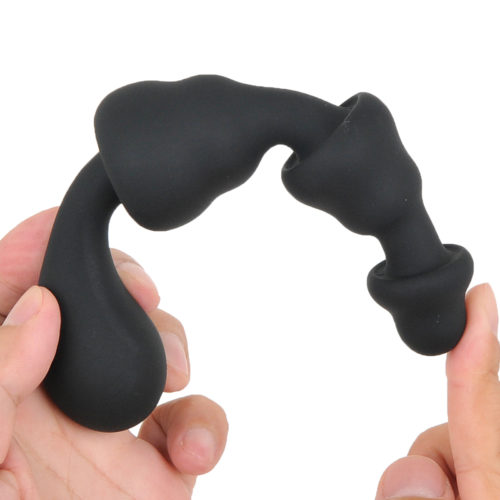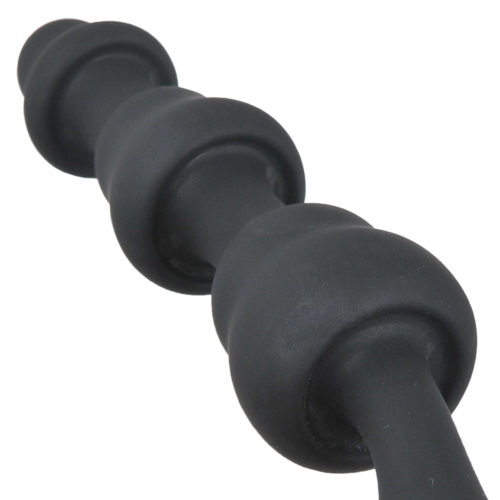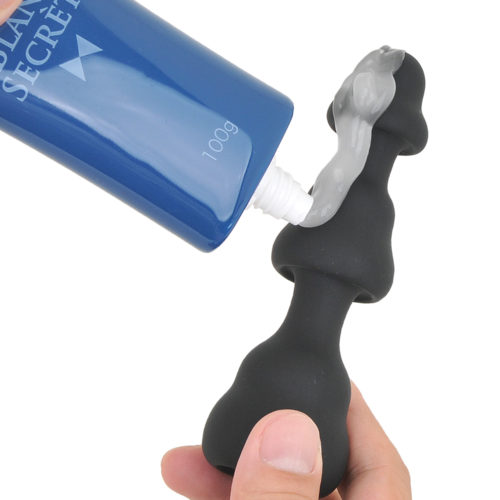 Product Size
Total Length: 20.5 cm (8.1 in.)
Total Width: 4 cm (1.6 in.) at max
Product Weight
113 g (4 oz.)
Packaged Size
Width: 9.8 cm (3.9 in.)
Depth: 5 cm (2 in.)
Height: 29 cm (11.4 in.)

Packaged Weight
118 g (4.2 oz.)
"MUSH the Triple" is a stick-type silicone dildo available for men and women. Its figure is inspired by mushrooms; the "caps" of the MUSH enable a smooth insertion and keep the dildo stay inside, letting the pleasure linger. The flexible and elastic body will lead both beginners and experts to a relaxing experience, for its depth of insertion can be adjusted easily as the beaded-head type dildos.

The mushroom at the top has a diameter of about 1.1 inches, and the bottom mushroom about 1.5 inches. Together with its soft and squishy texture, inserting it is superbly comfortable. Perfect for anal plug starters and even great for sex toy beginners.

Although this product does not excel at thrusting movements due to its softness, it will grant you with gradual, intense pleasure when being lightly pulsated or rotated. Recommended for those who want to build up their satisfaction and indulge in a deep orgasm.

Being made from flexible silicone, MUSH can endure being bent while inserted, and it will not apply any unnecessary pressure on your body. A handy dildo, great for many situations!

Keywords
Related Products